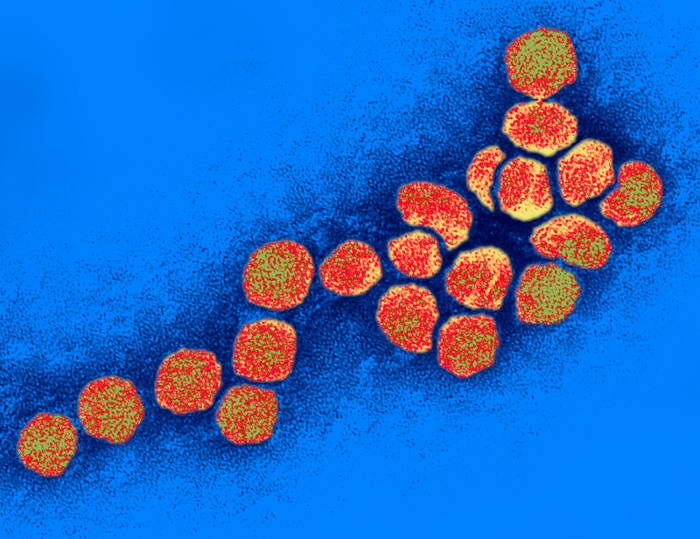 Parasitic worms residing in the gut can make viral infections more deadly.
Intestinal worms infect roughly two billion people around the world. Some regions where these worms are endemic also have unusually high rates of infectious diseases, such as malaria.
Michael Diamond at the Washington University School of Medicine in St Louis, Missouri, and his colleagues studied mice infected with an intestinal roundworm (Heligmosomoides polygyrus bakeri) and West Nile virus, which coexist in parts of Africa and Eastern Europe. They found that the rodents were more likely to die when infected with both pathogens than when infected with just one.
The team discovered that in the presence of parasitic worms, activation of sensory cells called tuft cells lining the intestines skews the immune response to viral infection. This ultimately results in damage to the intestines' protective inner layer and impairs the ability of immune cells called killer T cells to destroy virus-infected cells. The virus can then more readily infect the central nervous system and other tissues.
These findings suggest that roundworms can make their hosts more susceptible to infection by viruses that target the same tissue.